Patient. Prayerful. Preparing. Collection
The Patient. Prayerful. Preparing. Collection is an accompaniment to the devotional written by Leslee Thodi for young girls and women in preparation to be married. The content covers God's call for women and more in-depth for wives. Marriage is a life-long commitment and life partnership. This collection is for ladies who desire to be Patient. Prayerful. and Prepare so that they do not awaken love before the time, Song of Solomon 8:4.
A Must Read for Christian Singles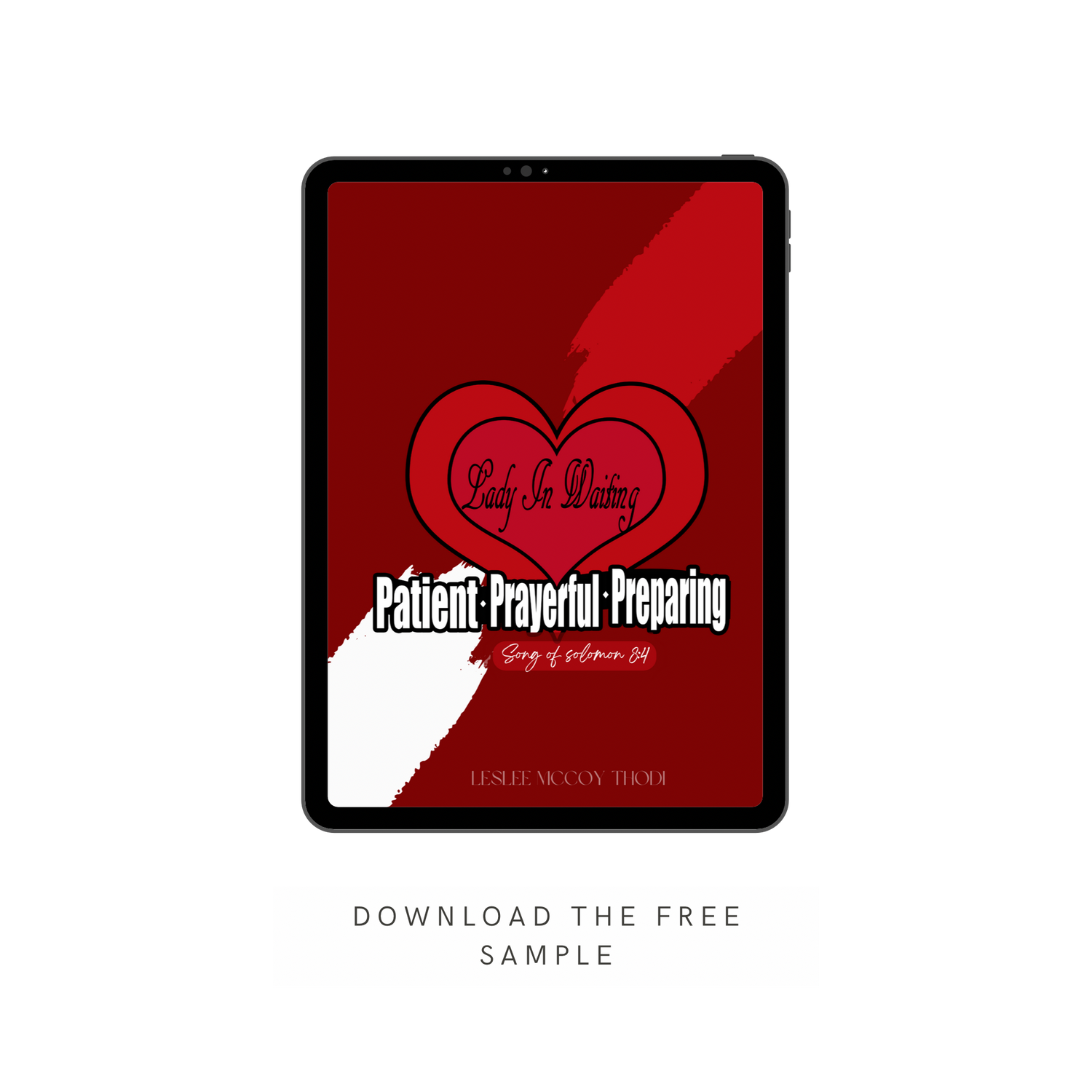 Get The eBook
If you are single and looking for answers concerning whether to pursue marriage, how to prepare for marriage, and what the role of a godly wife is, this book is a worthwhile investment.

"...don't awaken love before the time." (Song of Solomon 8:4)
Prepare for Marriage